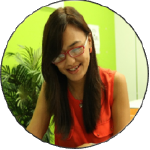 Susradha Pradwan , Nepal
"I got excellent service from MATES. I went to MATES to ask help regarding some issues in maintaining the conditions of my visa. Mr. Badri Jaishi is very knowledgeable and provided the best solution to my problem. I went inside MATES' office confused came out with a clear and sure direction about my future. The staff are very friendly and very concerned about me. I will recommend MATES to my friends because Badri Dai is a person you can trust and sincerely wants to help you."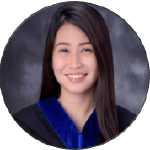 Pauline Ann Dinsay, Philippines
"I love the way MATES handled the processing of my student and my visa application. They explained every step and I was always kept in the know as to what is happening to my application. Everything went so fast, and I got my visa in two weeks time. MATES has the experience and professional acumen to make what seems to me a complicated procedure so easy and hassle free. MATES made it possible for me to achieve my dream to study in Australia. Thank you MATES!"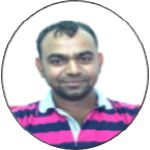 Jatin Patel, India
"A friend of mine referred me to MATES because I needed help in changing education provider in relation to the extension of my visa. I did not know what to do but MATES gave me a step by step explanation of what I needed to do. They made sure I understood the entire process and help me with all my documentation. The staff who helped me was very friendly and professional. It is an awesome feeling to get visa and I very happy that I went to MATES."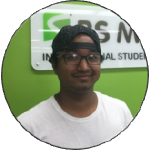 Angel Ojha, Nepal
"I first went to MATES to ask help about getting Certificate of Enrolment (COE) from a College. My experience with them was so good, that I went back when I needed to extend my visa. The staff who help me was very knowledgeable about the many colleges and they acted on my request quickly. They made it easy for me to make a decision in choosing what college and course I will take to progress in my studies. I remember going to MATES with a lot of worries and I went out happy because I made a well guided decision. I will not hesitate in recommending MATES to my friends because they give correct advice. I got my student visa extended and I am thankful to MATES."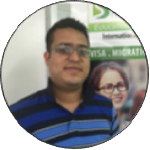 Piyush Rajbhandari, Nepal
"For me, BSMATES will always give you the best career advice and provides the best visa services. I say this because, when I went to BSMATES they took time to explain to me that the career path I take should be related to my qualification. They were not interested in just enrolling me but showed concerned about my future."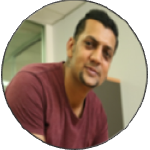 Jasvinder Singh, India
"MATES is like a family to me. I call them or I visit their office every time I have a problem with my studies or my visa. Before a friend referred me to MATES, I got myself into many troubles and made a lot of wrong decisions because no one gave me the right advice. I will refer BSMATES to all my friends, because I don't want them to experience what I went through. My case is very complicated but with MATES I got my student visa approved and everything was fast and easy. The staff are very helpful and professional. I would like to thank MATES for always being there for me."